We have selected for you some of the best activities and experiences to live during your stay at our Bed & Breakfast.
You can discover and taste the best of typical local cuisine, stroll immersed in the wonderful nature that surrounds us, visit and get to know the historical and cultural beauties of our ancient city of Sutri or Tuscia Viterbo, with guided tours, excursions on horseback or by bicycle and much more.
Antica Osteria Il Mitreo
Located a few steps from our B&B and in front of the Archaeological Park of Sutri, the Mitreo offers a cuisine rich in authentic flavors of Tuscia, where the characteristic tuff room and the typical dishes of the area come together in a pleasant and genuine atmosphere.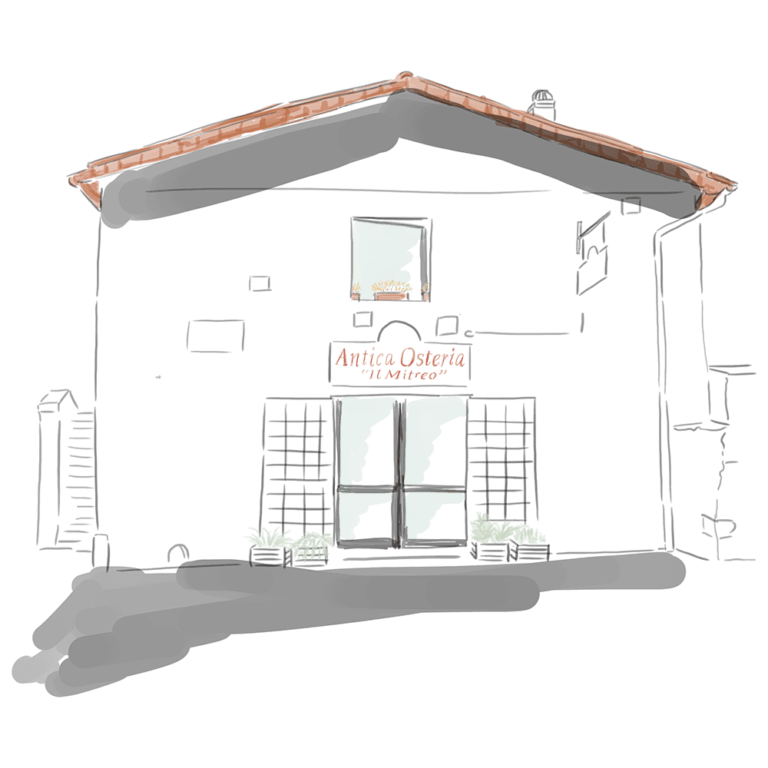 Gastronomic experiences
Don't miss the best of local cuisine with our offers dedicated to lovers of taste!To all those who want to discover food and wine production and processing, taste the excellent local products, participate in a cooking class or visit the best local farms.
Nature, Sport and Wellness
For those who want to discover the beauties of our territory, walking in contact with nature, riding a horse, or taking a bike tour along the Via Francigena. Relax with a yoga weekend or spend a weekend with your friends between spas and beauty farm. Playing golf in the two splendid Le Querce clubs (home of the National School of the Italian Golf Federation) and Terre dei Consoli, unforgettable experiences for your free time away from the stress and chaos of the city.


History, Art and Culture
Guided tours to discover the beauties of the ancient city of Sutri and Tuscia Viterbo, immersed in its history and its ancient treasures.